Otaku-sempai
Immortal



Aug 13 2019, 5:39pm

Post #1 of 2 (4553 views)
Shortcut

'Rohan Region Guide' for Adventures in Middle-earth
Can't Post

---
From Cubicle 7:


#AMEday isn't over yet! Not only is Adventures in Middle-earth™ Erebor Adventures now available to pre-order, we also want to show you the beautiful cover art for Adventures in Middle-earth™ Rohan Region Guide!

South along the Great River Anduin, beyond the southernmost peaks of the Misty Mountains, lies the land of Rohan. Here dwell the Rohirrim, the swift sons of Eorl who descended from the North centuries ago to settle in the land of Calenardhon.

Rohan Region Guide contains material previously released as Horse-lords of Rohan for The One Ring Roleplaying Game, fully converted to be compatible with Adventures in Middle-earth and the OGL rules.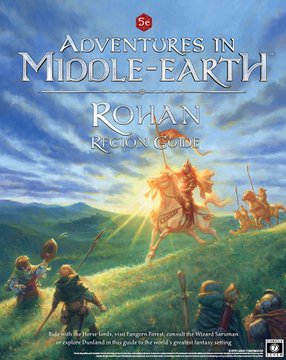 Cover art by Ralph Horsley

---
"Change is inevitable. Growth is optional." - DRWolf (after John C. Maxwell)