Kim
Valinor



Mar 30 2015, 3:03am

Post #1 of 3 (2636 views)
Shortcut

Emerald City Comicon and a few Tolkien tidbits
Can't Post

---
Just got back from a very fun ECCC and wanted to share a few Hobbit/LOTR things: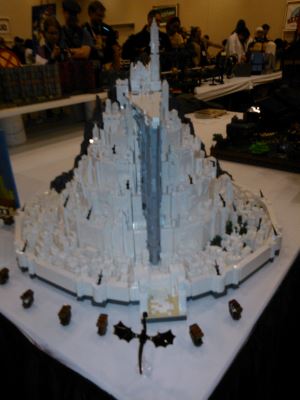 Lego Minas Tirith


There was a group of Hobbit characters amongst the costume contest winners: Bilbo, Galadriel, Kili, Tauriel, and Thorin. I'm bummed I didn't get to see them all in person, but am impressed by their costumes! See here on the ECCC FB page (scroll down to the 3rd row): https://www.facebook.com/...494205596&type=3


A few non-Tolkien notes: I got to see Stan Lee this morning and he was hilarious. And John Barrowman was hands-down the best panel ever. It was like a cross between a stand up comedy routine and a musical number - hilarious and very entertaining.



---