Daughter of Nienna
Grey Havens



Feb 20 2007, 6:06am

Post #1 of 1 (3603 views)
Shortcut

Legolas, Aragorn with Sword, Strider,
Can't Post

---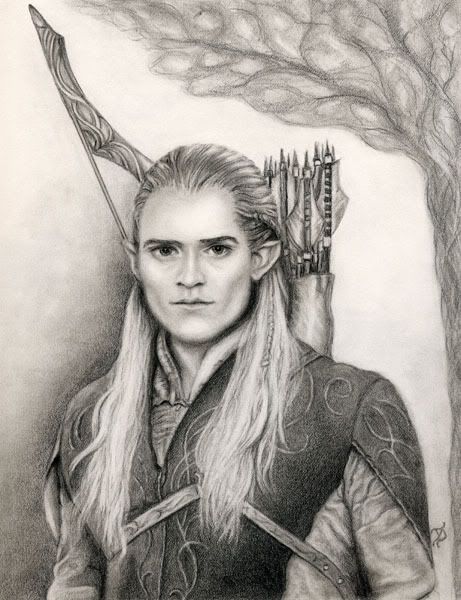 Legolas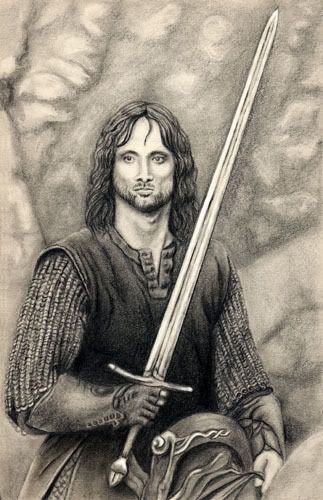 Aragorn with Sword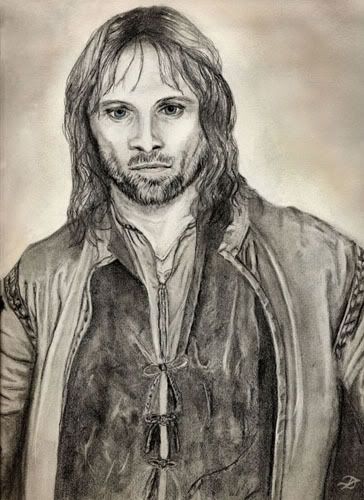 Strider

This is the second drawing I did. Its quite flat, yet somehow I like that about it. It ws done very quickly for a party my Tolkien group was having in honor of the King's coromnation. I wasn't trying to draw serioulsy.

After this, I started drawing to make presents for people. I had 2 drawing classes in school, many years ago and had not done any drawing or a long time at this point.

The first drawing, another Aragorn for the same party, is very flawed, I am debating on posting it. A lot of people like it (that is because of the strong contrast), but it really is wrong. This one is less flawed, but also less dynamic.

---
Nienna: " those who hearken to her learn pity, and endurance in hope . . . All those who wait in Mandos cry to her, for she brings strength to the spirit and turns sorrow to wisdom." — Valaquenta

(This post was edited by Daughter of Nienna on Feb 20 2007, 6:39pm)