grammaboodawg
Immortal



Nov 28 2013, 1:25pm


Views: 2837
Shortcut

It's time to update the AUJ and DOS Geeky Observation Lists!
Can't Post

---
Now that the Extended DVD for AUJ has been out for a spell and we're seeing more DOS tidbits all the time, let's update the lists before The Hobbit: The Desolation of Smaug is released on *twitch* December 13!

The new additions to these lists have two asterisks at the head of the entry **

So please lets have your observations for both... but please remember no gripes, nit-picks, or mistakes :) These lists only contain the awesome achievements of Jackson's telling of Tolkien's tale!

CHEERS!

---
5th draft of TH:AUJ Geeky Observation List - August 11, 2013
1st draft of TH:DOS Geeky Observation List - August 11, 2013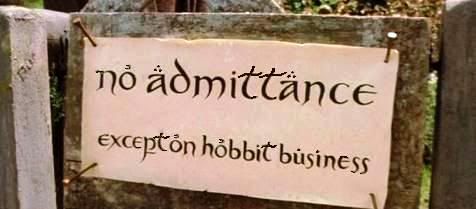 "There is more in you of good than you know, child of the kindly West."

I'm SO HAPPY these new films take me back to that magical world!!




TIME Google Calendar
TORn's Geeky Observations Lists (updated soon)

(This post was edited by grammaboodawg on Nov 28 2013, 1:27pm)