grammaboodawg
Immortal



Dec 18 2019, 12:28pm


Views: 714

TIME - December 18

---
Today in Middle-earth

December 18, 3018 (S.R. 1418)
1. The time had come for planning.
(not from the appendices-determined from text)
..."Elrond summoned the hobbits to him. He looked gravely at Frodo. 'The time has come... ...If the Ring is to set out, it must go soon. But those who go with it must not count on their errand being aided by war or force. They must pass into the domain of the Enemy far from aid. Do you still hold to your word, Frodo, that you will be the Ring-bearer?'
...'I do,' said Frodo. 'I will go with Sam.'
...'Then I cannot help you much, not even with counsel... ...I can foresee very little of your road; and how your task is to be achieved I do not know. The Shadow has crept now to the feet of the Mountains, and draws nigh even to the borders of the Greyflood; and under the Shadow all is dark to me. You will meet many foes, some open, and some disguised; and you may find friends upon your way when you least look for it. I will send out messages, such as I can contrive, to those whom I know in the wide world....
...'...And I will choose you companions to go with you, as far as they will or fortune allows. The number must be few, since your hope is in speed and secrecy. Had I a host of Elves in armour of the Elder Days, it would avail little, save to arouse the power of Mordor.
...'The Company of the Ring shall be Nine... ...the Nine Walkers shall be set against the Nine Riders that are evil. With you and your faithful servant, Gandalf will go for this shall be his great task, and maybe the end of his labours.
...'For the rest, they shall represent the other Free Peoples of the World: Elves, Dwarves, and Men. Legolas shall be for the Elves; and Gimli son of Glóin for the Dwarves. They are willing to go at least to the passes of the Mountains, and maybe beyond. For men you shall have Aragorn son of Arathorn, for the Ring of Isildur concerns him closely.'
...'Strider!' cried Frodo.
...'Yes,' he said with a smile. 'I ask leave once again to be your companion, Frodo.'
...'I would have begged you to come,... ...only I thought you were going to Minas Tirith with Boromir.'
...'I am,' said Aragorn. 'And the Sword-that-was-Broken shall be re-forged ere I set out to war. But your road and our road lie together for many hundreds of miles. Therefore Boromir will also be in the Company. He is a valiant man.'
...'There remains two more to be found... ...These I will consider. Of my household I may find some that it seems good to me to send.'
...'But that will leave no place for us!' cried Pippin in dismay. 'We don't want to be left behind. We want to go with Frodo.'
...'That is because you do not understand and cannot imagine what lies ahead,' said Elrond.
...'Neither does Frodo,' said Gandalf, unexpectedly supporting Pippin. 'Nor do any of us see clearly. It is true that if these hobbits understood the danger, they would not dare to go. But they would still wish to go, or wish that they dared, and be shamed and unhappy. I think... ...that in this matter it would be well to trust rather to their friendship than to great wisdom. Even if you choose for us an elf-lord, such as Glorfindel, he could not storm the Dark Tower, nor open the road to the Fire by the power that is in him.'
...'You speak gravely,' said Elrond, 'but I am in doubt. The Shire, I forebode, is not free now from peril; and these two I had thought to send back there as messengers, to do what they could, according to the fashion of their country, to warn the people of their danger... ...I judge that the younger of these two, Peregrin Took, should remain. My heart is against his going.'
...'Then, Master Elrond, you will have to lock me in prison, or send me home tied in a sack,' said Pippin, 'For otherwise I shall follow the Company.'
...'Let it be so then. You shall go,' said Elrond, and he sighed. 'Now the tale of Nine is filled.'"


December 18, 2002 – It was a Wednesday, again.
1. The Two Towers
(not from the appendices-no text)
...A film depicting events evolving from the parting of the Fellowship during the War of the Ring was released to the world on this day. It presents the Shire Hobbits' departure from the protection and guidance of Aragorn, Son of Arathorn, and Gandalf the Grey. Various members of the Fellowship visit the realms of Rohan, Gondor, Mordor, Fangorn and Isengard.

The Two Towers
The Two Towers
The Two Towers
Boxoffice Mojo for Two Towers


December 18, 2002 (11:25 am)
1. ANNOUNCEMENT by TheOneRing.net's Xoanon
...Peter Jackson to Produce The Hobbit and its sequel 12/18/07 at 11:25am by Xoanon


December 18th, 2007 by Xoanon
Peter Jackson to Produce The Hobbit and its sequel 12/18/07 at 11:25am by Xoanon
PETER JACKSON AND NEW LINE CINEMA JOIN WITH MGM TO PRODUCE "THE HOBBIT" MOVIE

...There's a familiar Wizard making his way to Hobbiton once again; walking up Bagshot Row to a small green door. It's just a matter of TIME.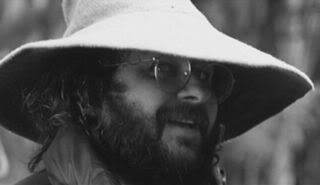 ---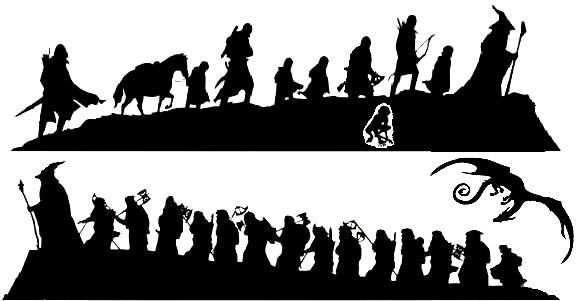 We have been there and back again.

TIME Google Calendar


(This post was edited by grammaboodawg on Dec 18 2019, 12:29pm)