grammaboodawg
Immortal



Apr 30, 11:28am


Views: 1460

**20FD - The Creation of Founders Day: A tribute to weaver

---
On April 10, 2008, weaver first shared her idea: "I keep thinking we need an annual TORn Thanksgiving Day event. You know, the kind of thing where everyone could post the things about TORn and the Boards they really like, or which have made a difference to them."

The question was, where to start? As usual with TORn, we turn to each other. After the great reception of her initial query, weaver continued her inspired quest on June 20, 2008 as a birthday mathom in the form of a modest proposal. After many discussions and many suggestions of the DATE to select for our Anniversary, we ultimately chose the date when TheOneRing.net was officially registered by our Founders on April 26, 1999. It immediately grew into a special day not only to celebrate TORn, but to honour our Founders as well. weaver proceeded to organize and launch our very first Founders Day on TORn's 10th Anniversary / TORniversary on April 26, 2009.

Thanks to weaver, we have our very own holiday and a place to express how much TORn, means to us. Thanks to our Founders, our Admins, all those behind the scenes who keep this place going with the highest standards, and thanks for each other.

Then, on October 5, 2016 we received news about weaver that struck at our hearts. TORn member dernwyn shared the sad news... A beloved TORnsib has sailed West.




This year's 20th Anniversary and 10th Anniversary of Founders Day is dedicated to our dearest friend and Founder of TORn's very special holiday. weaver's nickname is a great description of what she always brought to TORn. She was always the weaver of brilliant ideas and thoughtful discussions. She was the weaver of inspiration... this Founders Day Holiday is just an example of her generosity and leadership. She would have had a ball at this 20th Anniversary and the 10th Anniversary of her baby :D Thank you, weaver... You are sorely missed, Dear Friend.

*bows deeply*



---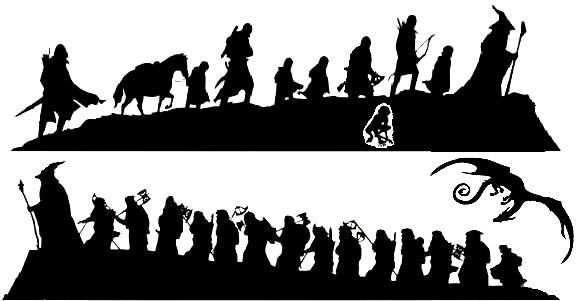 We have been there and back again.

TIME Google Calendar