grammaboodawg
Immortal



Oct 6 2007, 12:54pm


Views: 866

I don't hear any bodacious females singing...

I'm hoping WHEN Peter does the two films (whether it's as director or executive producer) that he could take the journey right up to the time of Bilbo's Party. We see a Ranger in the treeline watching the Shirelings; Merry and Pippin inflict their mischief onto their neighbours and their potatoes, mushroom, etc; Sam's working with the Gaffer in the Bag End gardens; Frodo's wandering off whilst Bilbo impatiently calls out for him... all the activities that tie in comments and actions of the Hobbits at the beginning of the film; Drogo... all of our hobbits and their distant relations.

Show Saruman and Gandalf's relationship (Gandalf's trust); Bilbo and Gandalf in happier times; Arwen, Elrond, Galadriel, Celeborn, Haldir, Shadowfax, Asfaloth; Denethor, Boromir, Faramir, Finduilas, Beregond; Theoden, Grima, Eowyn, Eomer, Theodred, Eomund... oh you get the idea.

Any or All of the characters that were mentioned in Tolkien's works that joined the two stories together through reference, HoMe, Unfinished Tales, or the Appendices could be brought into play. With Peter, Philippa and Fran... anything is possible. Even Sean Astin reprising Sam.

---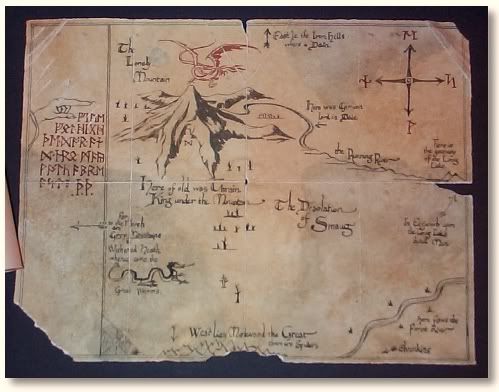 Trust him... The Hobbit is coming!

"Barney Snow was here." ~Hug like a hobbit!~ "In my heaven..."
TORn's Observations Lists
My DragonCon 07 Report