GaladrielTX
Tol Eressea



Dec 8 2009, 7:31pm


Views: 763

"the specific sound or tone of his voice itself was never really described at length, nor in detail... "

Yes, this is true. Smaug's voice will have to be a purely artistic decision based on the character.

I see Smaug's personality as primarily that of a seducer, and then when things don't go his way he has a temper and the physical power to back it up. He is primarily a magical creature, although he is physically impressive.

I hear a voice emanating from Smaug that is anything but refined...
just goes to show you... not everyone perceives one particular thing in the same way...
as surely Guillermo has heard his own interpretation of Smaug's voice.
it just seems to me that that's exactly what everyone will be expecting to hear....

I hope you will not take offense, but I'm having trouble understanding what these sentences mean. (I think it's all the ellipses.) You're saying everyone will be expecting to hear what they think Guillermo's interpretation is and that they won't be surprised by his interpretation? Well, he has said that he will create some beautiful evil creatures and that he believes it will be shocking because the audience probably will not expect beauty from evil. As far as I understand what you're saying, you believe the audience will expect a harsh voice from an evil creature. I suggest the audience may not expect Guillermo's interpretation because he may make the voice (and I believe should make it) smooth and seductive.

they're going to expand outside the parameters, lest we see another Sean Connery in 'Dragonheart' character...I don't see it.

Dragonheart was the exception to the rule, not the normal parameter. Up to that point, dragons weren't nearly as civilized, as far as I recall. The departure from this stereotype was part of Draco's unique charm.

did Smaug attend finishing school or something?
Hey, ease up on the sarcasm there. Well, he has a good vocabulary. (He throws around words like "creditable", "skulking", and "antiquated".). He understands fractions. ("Had you never thought of the catch? A fourteenth share, I suppose, or something like it, those were the terms, eh?"). He has knowledge of business practices. ("But what about delivery? What about cartage? What about armed guards and tolls?") He also has a keen intellect, picking apart Bilbo's defense of the Dwarves and making Bilbo suspicious. ("Now a nasty suspicion began to grow in [Bilbo's] mind – had the dwarves forgotten this important point too, or were they laughing in their sleeves at him all the time?"). This creature has a very sharp, calculating mind. He is also surprisingly polite and recognizes and compliments good manners in Bilbo. He attempts to persuade and charm Bilbo, and only when that doesn't work and Bilbo rebuffs him, flies into a rage.

seductive voice...sure...but consider that the dragons of Middle Earth have been described by Tolkien in the past in other writings,
as some of the most ancient, evil, foul creatures ever to have drawn breath...(take Glaurung for example)...

Yes, they are ancient, evil, and don't smell good, but that doesn't mean they're not seductive. It will surprise me if the filmmakers refer to The Silmarillion in The Hobbit. But even if they use First Age legends for inspiration, although Glaurung is physically powerful, his true evil is as a seducer. He could probably easily have killed Túrin and Nienor. (Túrin only killed him in the end by using stealth.) Instead, Glaurung uses his cunning and spells. Here in The Hobbit, Smaug again tries to use the dragon spell upon Bilbo and attempts to persuade him with insinuations. He's not forceful but sly.

I'm just afraid a posh, 'top drawer' English scholarly voice coming from him will register as anything but serious or scary...
but rather silly and comical...
An English accent doesn't have to be silly. I'm not talking "Sir Percy Blakeney, baronet" here. Alan Rickman, for example, can sound sly and seductive without being silly or comical or gravelly. It would sound silly if he sounded as if he was from, oh, I don't know, France or India. My question is whether Waits can do an accent that would believably fit into Middle-earth as portrayed in the movies (and everyone so far sounds like they're from that corner of the world north of the English Channel). Does he have those voice and diction skills? That's what I was asking.

but hey, that's just my take...they could go that route & it could work well...
I respect your opinion, as well. Ultimately, we're coming from two different premises, yours being that he is essentially a monster and a brute and mine that he is filled with the slyness and calculation of Morgoth who created the dragons. I'm not sure either of us can be argued out of those premises so we may just have to agree to disagree.

try not to base the potential of Tom Waits acting capability on a performance you don't remember...he's acted in tons of movies...
he was also in 'Ironweed' with Meryl Streep...2005's 'Domino' with Keira Knightley & Mickey Rourke...
and just about to be released... "The Imaginarium Of Doctor Parnassus' with Heath Ledger, Jonny Depp and Colin Farrell...

Yes, yes, he may have a big resumé (though not nearly as big as his list of musical accomplishments), but my point is that, even though I've seen him in two movies and even knew who he was (so that you might think I would take especial note of him), he didn't make a big impression on me. There must be a reason for that. There are many fine actors who I've seen in only one film whose performance stuck with me. That's the kind of acting ability I want to see here.

BTW, I don't know what you mean by "carved in stone…?" in your subject line.

This discussion has me craving some Tom Waits songs. The two-cassette Anthology I bought twenty years ago got destroyed a long time ago. I just noticed Used Songs has two of my favorite songs from the anthology on it. I don't have that one so I went ahead and asked hubby for it for Christmas. I've refrained from also requesting Swordfishtrombones and Rain Dogs, both of which a former roommate had and which I liked.

---
~~~~~~~~

The TORNsib formerly known as Galadriel.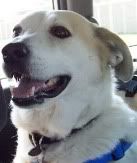 (This post was edited by GaladrielTX on Dec 8 2009, 7:36pm)