Altaira
Superuser / Moderator



Nov 14 2008, 5:05pm


Views: 2477

Welcome, double welcome and triple welcome to our third annual Homecoming Fiesta Friday!

---

Woot! It's time again for that one special Fiesta each year where we welcome back TORn alumni, celebrate the folks who are regulars here (new and old) and possibly even lure out a lurker or two *looks through screen* You know who you are! LoL!


What a year it's been, eh? (That 'eh' is for you Canadians
). We had the announcement that PJ and New Line were going to produce The Hobbit, we had the demise of New Line, we found out that Guillermo Del Toro will direct two Hobbit movies and he's even joined in on the discussions on our Hobbit Movie board. Speaking of the Hobbit Movie board, it's new too since we gathered here last. And last, but not least, we're only five registrations away from having 3,000 users on the boards (give or take a few pirate names and registration boo boos, lol).


So, since we have so much to celebrate, I guess we'd better get started! No worries if you come in late: the party will last all weekend (until it falls off the baord, that is).

*kicks juke box* the Welcome Back Kotter theme starts to play

Enjoy Fiesta and don't you alumni and lurkers be strangers. Stick around and join in the anticipation of The Hobbit, and all the exciting things we'll have to celebrate next year!!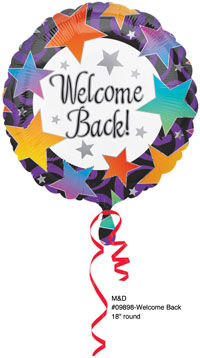 Welcome back,
Your dreams were your ticket out.

Welcome back,
To that same old place that you laughed about.

Well the names have all changed since you hung around,
But those dreams have remained and they're turned around.

Who'd have thought they'd lead ya, Back here where we need ya?

Yeah we tease you a lot cause we've got you on the spot. Welcome back!
Welcome back, welcome back, welcome back!
**********************
---
Koru: Maori symbol representing a fern frond as it opens. The koru reaches towards the light, striving for perfection, encouraging new, positive beginnings.
---

"Life can't be all work and no TORn" -- jflower

"I take a moment to fervently hope that the camaradarie and just plain old fun I found at TORn will never end" -- LOTR_nutcase

---
TORn Calendar