Arwen's daughter
Half-elven



Jun 23 2008, 7:04pm


Views: 728

Screencap of the Day Sign-Up for ROTK

---
Screencap of the Day was created by canadanthony many years ago. Mortae restarted it after he had left the boards and I've taken it over now that Mortae has gone. It depends on volunteers to lead for one week, posting an image three times for discussion.

This week we are moving on to Return of the King. In just 106 short weeks we will have finished the movie trilogy.

We now have Magpie's fantastic image guide! You can learn how to post images HERE.

We need a total of 5 volunteers--Choose 1 week to volunteer (each person does 3 days-Mon, Wed, Fri-of screencaps)

Week of June 30 –
June 30-1 Screencap from Part 1
July 2-1 Screencap from Part 2
July 4-1 Screencap from Part 3
Week of July 7 --
July 7-1 Screencap from Part 4
July 9-1 Screencap from Part 5
July 11-1 Screencap from Part 6
Week of July 14 --
July 14-1 Screencap from Part 7
July 16-1 Screencap from Part 8
July 18-1 Screencap from Part 9
Week of July 21 –
July 21-1 Screencap from Part 10
July 23-1 Screencap from Part 11
July 25-1 Screencap from Part 12
Week of July 28 –
July 28-1 Screencap from Part 13
July 30-1 Screencap from Part 14
August 1-1 Screencap from Part 15

Anyone who wants to help, just familiarize yourself with the website, http://www.framecaplib.com/lotrlib.htm. Bookmark this site, if you wish.

Each person will be assigned a part, seen at the top of the screen or at the left margin. For your days, choose the most evocative screencap in the part; you have 24 to choose from in each part. Copy the link of the cap and post it in your thread or post the image if you're more technically inclined, with the subject labeled "Screencap of the Day."

Keep the questions brief! These are not scene discussions! Three or four should do. The first question should be strictly reflective (i.e. What did you first think/feel when you saw this scene?). The second should be a technical aspect of the scene (cinematography, editing, score, art direction, etc). The third question should be a miscellaneous one, perhaps a controversial question you remember us discussing at one point. Remember these are just suggestions. Feel free to change these if you want, but remembering the brevity, as these will be featured every other day, so people may get bored if the questions require or spur lengthy answers.

Magpie has been kind enough to provide us with a great step-by-step guide to posting images. TORn Image Guide

And as always, if you have any questions, feel free to ask me here or PM me. I'm happy to help.

Thanks!

---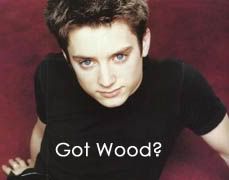 My LiveJournal
My Costuming Site
TORn's Costume Discussions Archive
Screencap of the Day Schedule for June