Altaira
Superuser / Moderator



Oct 15 2021, 4:16pm


Views: 565

Welcome to a Lava-ly Fiesta Friday!

---
Hello and welcome to this week's Fiesta celebration!

Today's Fiesta of lava is inspired by a musical short film of the same name that played in theaters prior to the movie Inside Out. I fell in lava with it (haha) and we watch it from time to time including last night (thus it being on my mind). But more on that later.

How are you all doing this fine Friday? It was a busy week as usual around here doing yet another quick project for another client - yes, I too thought I was supposed to be retired! Lol. We finally had real sweater weather here this week, with the nights getting into actual coat weather! Love Fall!

So tell us about your week, and your plans for the weekend! Don't forget to load up your plate at the buffet and order up your favorite drinkie too!

Now, for some Lava! According to Wikipedia: Lava is a 2014 American a computer-animated musical short film by Pixar, directed and written by James Ford Murphy. It's a love story that takes place over millions of years.[It'is set to a song (also called "Lava") written by Murphy,[ and was inspired by the "isolated beauty of tropical islands and the explosive allure of ocean volcanoes.

As I said, I love to watch it from time to time and it almost always brings a tear (or two) to my eyes, but then I pretty much cry at anything sappy (don't even get me started about the ending of the movie The King and I, lol). So, you've been warned!

*kicks juke box* Lava starts to play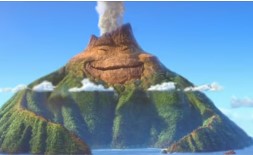 (by the way, the 'real' official film is fully animated, e.g., the volcanoes' mouths are moving, the fish are swimming, but you have to have the Disney channel to see that one (which we do). Still, enjoyable even on YouTube.

I hope you all have wonderful, enjoyable weekends!



Also, here's a bonus video about what happens when real lave meets water!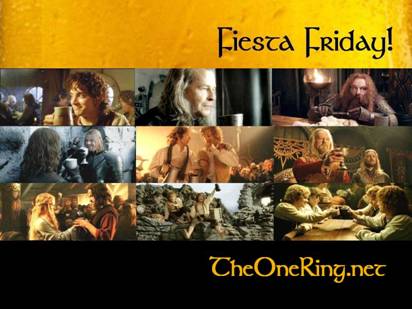 ---
Koru: Maori symbol representing a fern frond as it opens. The koru reaches towards the light, striving for perfection, encouraging new, positive beginnings.
---

"Life can't be all work and no TORn" -- jflower

"I take a moment to fervently hope that the camaradarie and just plain old fun I found at TORn will never end" -- LOTR_nutcase

---




(This post was edited by Altaira on Oct 15 2021, 4:45pm)