grammaboodawg
Immortal



Dec 13 2019, 11:38am


Views: 879

It's time for yet more BS!

---
Here's the third part of a 4-part Book Spoiler telling the history of the Red Book of Westmarch... for a moment of Tolkien-zen.

From Note on the Shire Records: The Fellowship of the Ring



… "Since Meriadoc and Peregrin became the heads of their great families, and the same time kept up their connexions with Rohan and Gondor, the libraries at Bucklebury and Tuckborough contained much that did not appear in the Red Book. In Brandy Hall there were many works dealing with Eriador and the history of Rohan. Some of these were composed or begun by Meriadoc himself, though in the Shire he was chiefly remembered for his Herblore of the Shire, and for his Reckoning of Years in which he discussed the relation of the calendars of the Shire and Bree to those of Rivendell, Gondor, and Rohan. He also wrote a short treatise on Old Words and Names in the Shire, showing special interest in discovering the kinship with the language of the Rohirrim of such 'shire-words' as mathom and old elements in place names."

---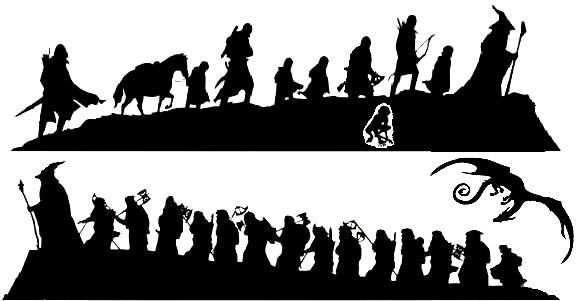 We have been there and back again.

TIME Google Calendar


(This post was edited by grammaboodawg on Dec 13 2019, 11:39am)