grammaboodawg
Immortal



May 7 2019, 2:10pm


Views: 1734

Bless weaver for creating such a challenging (and maddening) game! A love the puzzle it becomes :D


Gimli strode up to the Guard standing at the gate of Helm's Deep with a force of over 100 dwarves closing in behind. He shifted his axe from his left shoulder to his right hand and let it drop purposefully beside him.

"Well, here's the army you ordered. All sales are final when you invite the children of Durin to work on such caves as you have behind these walls."

Merry's head popped out from behind the Guard nervously facing the hoard.

"Gimli! I'm so tickled to see you! All of you!" he quipped.

Serious as everů especially when he's leading an army on a missionů the dwarf scowled.

"No one tickles a dwarf, Master Meriadoc. It would take a Balrog to keep us from this task."

"What is it with you people and Balrogs?" Merry said incredulously. "You're always talking about fighting Balrogs!"

"Well, they only come one-at-a-time if you'd like to know." Gimli shook his head and continued to lecture the halfling. "They rule over a kingdom of their own choosing. Unfortunately for them, they tend to be drawn to those of the dwarves. So once the dwarves transform these magnificent glittering caves of Rohan, they'll be invincible!"

Merry's eyebrows knitted. "I'm not sure the two ideas go together."

"We don't have time to banty words here on the threshold of what is clearly in need of the skills of the dwarves. Step aside, my dear hobbit, or pick up a chisel and hammer and join us."

Merry chuckled. "For me it's been worth three minutes of your time to jest with you, my dear Gimli. How I've missed you! Carry on, welcome, and many thanks to you and yours."

Relieved, the Guard moved to the side of the gate.

---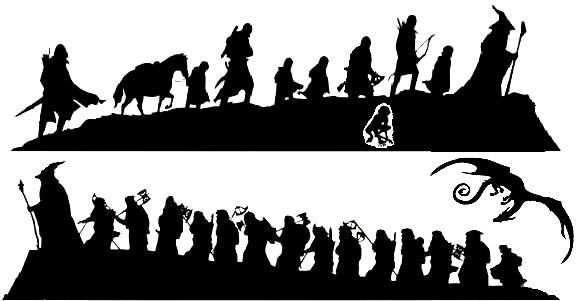 We have been there and back again.

TIME Google Calendar


(This post was edited by grammaboodawg on May 7 2019, 2:17pm)