grammaboodawg
Immortal



Jan 1 2019, 1:06pm


Views: 8636

TIME - January 1

---
Here are some Book Spoilers to welcome in the New Year by observing some Middle-earth New Year activity... for a moment of Tolkien-zen.

From The Hobbit: A Short Rest

... ""...what is Durin's Day?" asked Elrond.
... "The first day of the dwarves' New Year," said Thorin, "is as all should know the first day of the last moon of Autumn on the threshold of Winter. We still call it Durin's Day when the last moon of Autumn and the sun are in the sky together.""


From APPENDIX B

THE TALE OF YEARS: The Third Age: THE GREAT YEARS 3018: The Return of the King

... "In the North... ...there had been war and evil. The realm of Thranduil was invaded, and there was long battle under the trees and great ruin of fire; but in the end Thranduil had the victory. And on the day of the New Year of the Elves, Celeborn and Thranduil met in the midst of the forest... ...they renamed Mirkwood Eryn Lasgalen, The Wood of Greenleaves. Thranduil took all the northern region as far as the mountains that rise in the forest for his realm; and Celeborn took the southern wood below the Narrows, and named it East Lórien; all the wide forest between was given to the Beornings and the Woodmen."


From The Field of Cormallen: The Return of the King

.. "When Sam awoke, he found that he was lying on some soft bed...
... ...He remembered that smell: the fragrance of Ithilien. 'Bless me!' he mused. 'How long have I been asleep...?' ...where are we?'
... And a voice spoke softly behind him: 'In the land of Ithilien, and in the keeping of the King; and he awaits you.' With that Gandalf stood before him...
... ...Sam lay back, and stared with open mouth, and for a moment, between bewilderment and great joy, he could not answer. At last he gasped: 'Gandalf! I thought you were dead! But then I thought I was dead myself. Is everything sad going to come untrue? What's happened to the world?'
... 'A great Shadow has departed,' said Gandalf, and then he laughed, and the sound was like music... ...Frodo [was] sitting up and laughing in his turn. 'I fell asleep again waiting for you, Sam... ...now it must be nearly noon.'
... 'Noon!' said Sam, trying to calculate. 'Noon of what day?'
... 'The fourteenth of the New Year,' said Gandalf; 'or if you like, the eighth day of April in the Shire reckoning.* But in Gondor the New Year will always now begin upon the twenty-fifth of March when Sauron fell, and when you were brought out of the fire to the King."'


Happy New Year, everyone!!! Here's to another year of good TIMEs at TORn!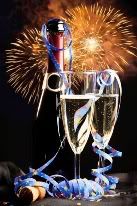 ---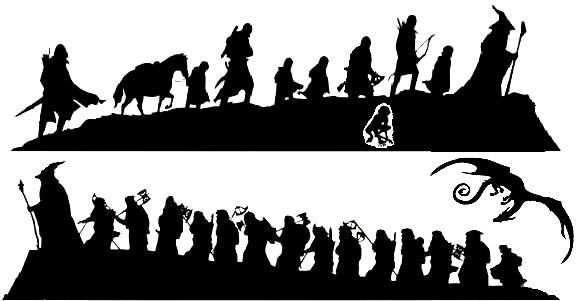 We have been there and back again.

TIME Google Calendar


(This post was edited by grammaboodawg on Jan 1 2019, 1:10pm)