grammaboodawg
Immortal



Mar 23 2017, 11:37am


Views: 1996

I have the 1981 edition. I love the little bio on the back with her picture (a gramma-esque ;)



"Barbara Strachey is not a cartographer or a professional artist. She has known and loved the books since they first appeared and has long wanted fuller and more detailed maps to go with them. Finally she decided to create them herself and her efforts will give the reader of THE LORD OF THE RINGS a new and more vivid idea of Middle-earth."



A woman after me-own heart! ;)



She "studied Tolkien's own paintings and drawings of the landscape and features of Middle-earth. Each map has extensive notes to explain special points and to give references for the information used."



So there's a map on one page and a write up about it on the opposite page.

It's a simple and wonderful journey to read through as is Karen Wynn Fonstad's work of love.

---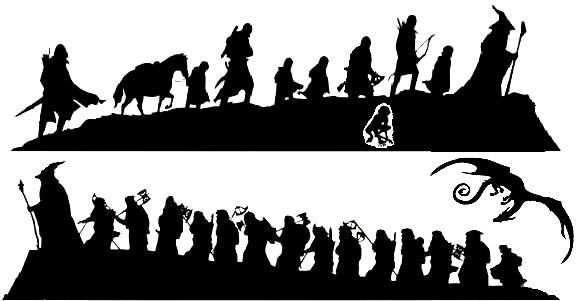 We have been there and back again.




TIME Google Calendar


6th draft of TH:AUJ Geeky Observations List - November 28, 2013
4th draft of TH:DOS Geeky Observations List - May 15, 2014
5th draft of TH:BotFA Geeky Observations List - January 30, 2015

TORn's Geeky Observations Lists for LotR and The Hobbit

(This post was edited by grammaboodawg on Mar 23 2017, 11:50am)