Lurker in the Mirk
Wakandian



Nov 13 2014, 3:59am


Views: 607

NEW TV Spot! Thranduil on Bubba

---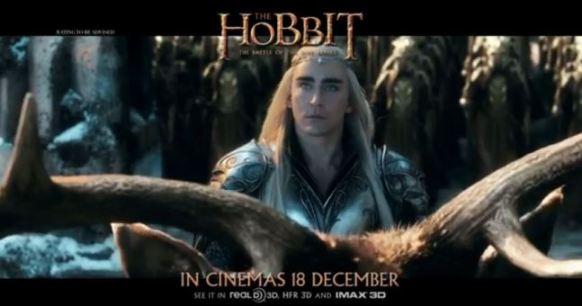 (Viddie clicky) Still no word has he uttered. I'm happy for any new images, but they sure are feeding us bits.


There's another TV too. Númenórean shared both links here

(ETA: Oops! threadlock imminent!)

---
"I'll say dark and gritty, which, with the Elvenking, translates as Hot and Sexy.
" - vanima ephel



I fancy myself an ME BFF (Book/Film Fan)

(Aaaaand a gushy Thranduil fangurl before The Hobbit movies; still a gushy Thranduil fangurl through them.
)


Thranduil Appreciation
Threadcount: XXIII
I | II | III | IV | V | VI | VII | VIII | IX | X | XI | XII | XIII | XIV | XV | XVI | XVII | XVIII | XIX | XX | XXI | XXII



"BoFA"= The Battle || "BotFA"/"tBotFA" = The Hobbit: The Battle of the Five Armies

=======

Middle-earth dispatches out of the lurkmirk




(This post was edited by Lurker in the Mirk on Nov 13 2014, 4:00am)