Lurker in the Mirk
Wakandian



Oct 20 2014, 3:24am


Views: 3459

*AGOG* KeenObserver! Welcome! Thrice, thrice, thrice welcome!

---
Glad to see you drop in at last!



I do believe that it will be unleashed this week!
You think? But the Oracle of Alberta has been strangely silent thus far





I expect a line or two from Thranduil and I don't think the trailer music will be sentimental. It will be boisterous and aggressive. Telling us to get ready for battle!

Me likes this! Yes, the teaser's done its job. Gives us Thranduil speaking! And let it be the trailer when Men, Elves and disagreeable Dwarves draw swords together, and wait on Eagles and Bearie allies to save the evening. Fell deeds awake. Now for wrath, now for ruin, and the red dawn. Forth, four arimes! Meet that stinkin fifth one and put it away for good
Oh, right, Thranduil Appreciation Thread…..Um…..I should do some appreciating….Ah! I will include a picture.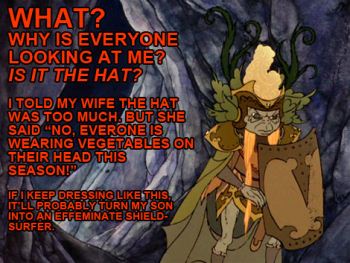 The original Elven King in all his glory. Lee Pace has done a swell job but he hasn't quite captured the essence of
his predecessor (he should have tried harder).
*LoL* that... is so last century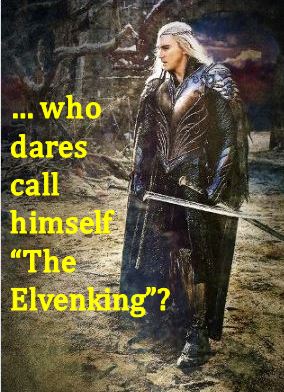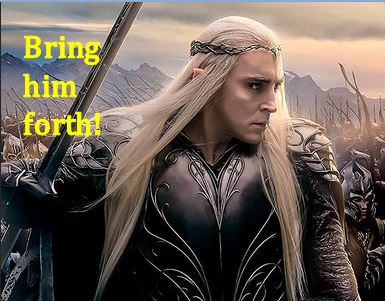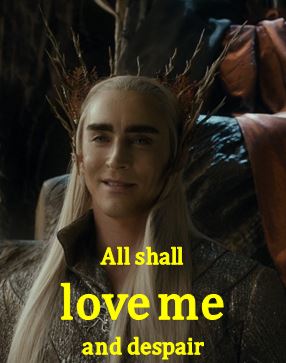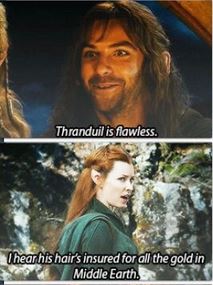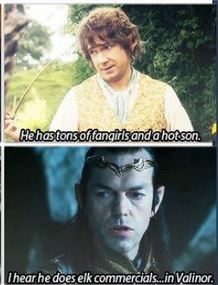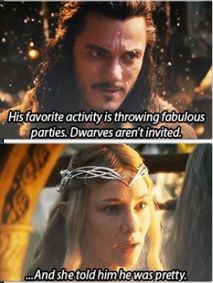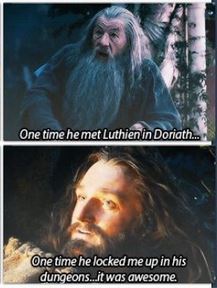 ---
"I'll say dark and gritty, which, with the Elvenking, translates as Hot and Sexy.
" - vanima ephel



I fancy myself an ME BFF (Book/Film Fan)
Thranduil Appreciation
Tis true: more appreciation threads for Thranduil exist than ME movies. Threadcount: XIX
I | II | III | IV | V | VI | VII | VIII | IX | X | XI | XII | XIII | XIV | XV | XVI | XVI | XVI



Thrall Wars!: What business do Elves, Dwarves or Men(?) have with drooling thralls, yea, with smartphones in tow, unto the slopes of Erebor? ... oh, yes, the Hobbit's lingering in some shadows, ever ready to swoop to the hairy rescue. Take cover if you dare! Teh partsies: Prologue (aka the 'tater-mash of whatever came before), two, three, three-appendix: An Unexpected Flashback, four, five (new, posted 20 August)


"BoFA"= The Battle || "BotFA"/"tBotFA" = The Hobbit: The Battle of the Five Armies

=======

Middle-earth dispatches out of the lurkmirk




(This post was edited by Lurker in the Mirk on Oct 20 2014, 3:30am)