Lurker in the Mirk
Valinor



Jul 17 2014, 5:23am


Views: 8336

Thranduil Appreciation Thread Part VIII

---
The seventh Thranduil Appreciation Thread has just reached the post limit, so here's the eighth iteration.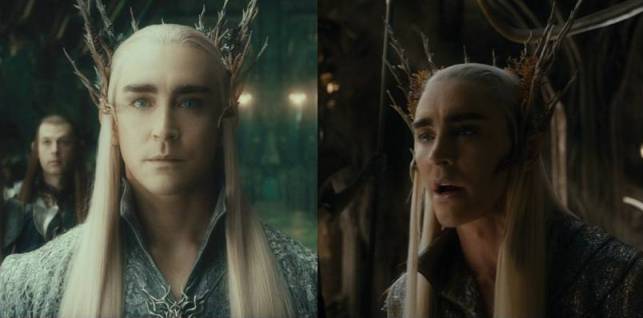 Any and all appreciation of Thranduil and everything related to him happens here, so feel free to jump in at any time!
All Thranduil Thralls, or appreciating non-Thralls are welcome.



The Thranduil Appreciation thread count:
I (Originating thread and II by Rowan Greene)
II
III (Threads III through VI by Lurker in the Mirk)
IV
V
VI
VII (Thread by Eruvandi)



Credit goes to Eowyn of Penns Woods for the "official" Thranduil Thrall moniker.



Keeping track of the appreciation
Caught off-guard at how much you've missed? 1 simple click will ensure you won't miss another update again. Put this thread on watch! Locate the "Watch thread" button to the top and right of this post (button 3 of the 5 threads buttons you see) and click it.

---

Fan of both books and movies; it seems I have severely misnamed myself... for the moment.



Appreciating Thranduil, thread by thread: I, II, III, IV, V, VI, VII
(Tis true! More appreciation threads for Thranduil exist than ME movies)



Thrall Wars!: What business do Elves, Dwarves or Men(?) have with drooling thralls, yea, with smartphones in tow, unto the slopes of Erebor? ... oh, yes, the Hobbit's lingering in some shadows, ever ready to swoop to the hairy rescue. Take cover if you dare!
Teh partsies: Prologue (aka the 'tater-mash of whatever came before), Two, Three, Four new


"BoFA"= The Battle || "BotFA"/"tBofTA" = The Hobbit: The Battle of the Five Armies

=======

Middle-earth dispatches out of the lurkmirk


(This post was edited by Lurker in the Mirk on Jul 17 2014, 5:29am)