Kangi Ska
Half-elven



Jul 30 2012, 5:42pm


Views: 7515

I think Peter wil cut each movie to just under 3 hours (Think Dark Knight Rises).

---
Extended cuts will be three hours plus. As I said elswhere, I would bet the rough cut was ten hours plus given the amount of equivalant footage they shot.

---
Kangi Ska Resident Trickster & Wicked White Crebain
Life is an adventure, not a contest.

At night you can not tell if crows are black or white.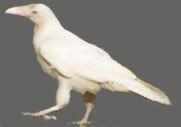 (This post was edited by Kangi Ska on Jul 30 2012, 5:43pm)