grammaboodawg
Immortal



Sep 22 2011, 11:11pm


Views: 5630

WOW!! You've really done the thing right :D What an inspired way to get us all moving together! *wild applause*

I'm going to do the Group Challenge AND do the There and Back Again #3 Challenge.

I've been working on finishing the mileage chart for Bilbo and Gandalf's return to the Shire via Beorn's home for the winter. Ms Fonstad's chart stops at the Lonely Mountain. Gandalf and Bilbo come a different direction as they go up over the north of Mirkwood rather than through it and without being carried part of the way by the Eagles from the Mountain. So I've been having fun with maps and mileage to get it laid out. Your re-launch and the Challenges has lit a fire under me to get this DONE!

Thanks so much for doing this, Arandiel. I'm staggered with what you've done and ready to put a purpose to my walk again :)

*waves to everyone* SEE YOU ON THE ROAD!!!

---

Happy Birthday Bagginsesssss!!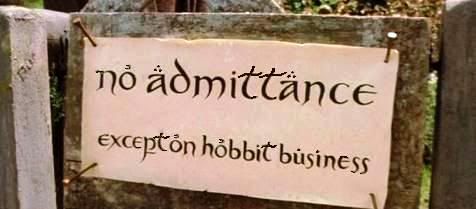 I really need these new films to take me back to, and not re-introduce me to, that magical world.




TORn's Observations Lists
Unused Scenes


(This post was edited by grammaboodawg on Sep 22 2011, 11:14pm)