Kangi Ska
Half-elven



Feb 14 2010, 10:46am


Views: 20527

I really want to be amazed by the story telling not the technology.

---
The relative newness of the format (though I saw my first polorized 3-D film in 1967) and the glasses that don't fit well over mine and the fact that my spouse is blind in one eye all work against me enjoying what is happening on the screen. But above all of this. I want the Five movies to be a set. They can do what ever they want later. "The five movie Blue Ray 3-D Box Set" ( by the way I heard that the first flat panel 3-D televisions hit the market at the end of last year,) will come along I am sure but here at the beginning of all things I do not want to be distracted.

And by the way: No rudeness intended: just a bit of frustration with the topic.We get crotchety when we get old.
---
Kangi Ska

At night one cannot tell if crows are black or white.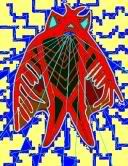 (This post was edited by Kangi Ska on Feb 14 2010, 10:50am)