Altaira
Superuser / Moderator



Apr 26 2009, 12:18am


Views: 1398

** Another Exclusive Anniversary Offering - this time from Weta

---
Our friends at WetaNZ.com have put together a special pack on the occasion of TheOneRing.netís 10th birthday. Itís a Location Guidebook, a keyring and 10 postcards, currently only available in person at the Weta Cave in Wellington New Zealand. Enter the special offer code TORN10BDAY during checkout to receive a 30% discount and only pay US$ 19.95! Offer valid until 10 May.

Check out the offer here!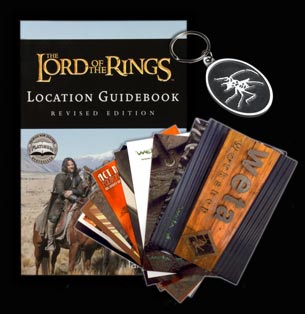 ---
Koru: Maori symbol representing a fern frond as it opens. The koru reaches towards the light, striving for perfection, encouraging new, positive beginnings.
---

"Life can't be all work and no TORn" -- jflower

"I take a moment to fervently hope that the camaradarie and just plain old fun I found at TORn will never end" -- LOTR_nutcase

---


TORn Calendar

(This post was edited by Altaira on Apr 26 2009, 12:21am)